The MN Pro Experience
We are more than a paintball facility.
When you play at the park you will be Immersed in a Mission Based entertainment combat Experience. Each group has a commander that will be embedded with the team helping to coordinate & execute mission strategies & to make sure everyone is SAFE & having fun! Whether you've always wanted to be a Navy SEAL or a tournament paintball player, we have a mission and field for you. At MN Pro Paintball we strive to provide the best experience possible
When you step into our retail stores you will be greeted by the most knowledgeable staff and largest inventory of paintball equipment and supplies in Minnesota. Our employees are passionate paintball players who have been in the industry for years. We work with you to find the right equipment for your preferences and budget, and all of our equipment comes with a lifetime warranty.
We also host some of the best paintball events. Whether you are a scenario player looking for the best Big Games in Minnesota or a speedball player wanting tournament experience, we have an event for you!
Please contact us with any questions at 952-892-1540 or info@mnpropaintball.com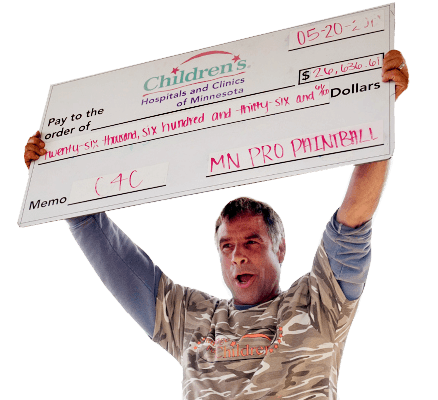 Giving Back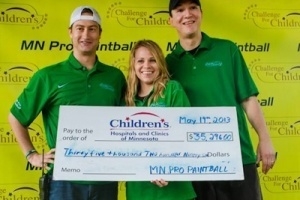 Every year we host our Challenge For Children's Paintball Charity Event, attracting over 700 participants and generating over $400,000 in donations!  Click to learn how to be a part of this great event!
Work and Play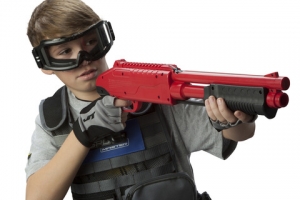 Want to work in a paintball filled environement?  We currently are hiring and offer great employee perks.  Come and work in a fun environment and surround yourself with other paintball enthusiests.
Contact Us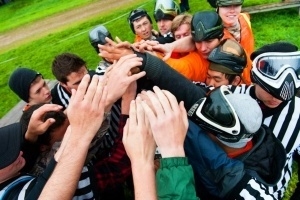 Have a question about our store, park, events or planning your own private paintball party?  Don't hesitate to write or give us a call, we are here to help! Email: info@mnpropaintball.com  Phone: 952-892-1540