All New Splatmaster Reservations
Splatmaster Reservations at MN Pro Paintball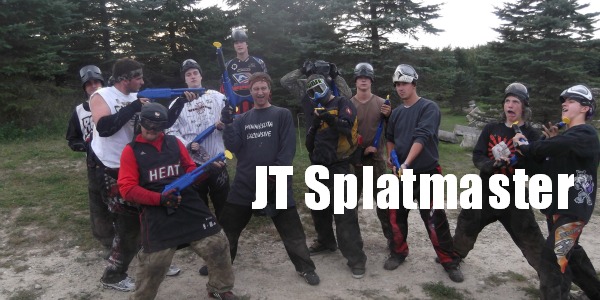 MN Pro Paintball is excited to offer the JT Splatmaster for group parties! This brand new game is similar to paintball, but the equipment was engineered so that players of ALL ages are able to participate. The marker is spring loaded and shoots at a velocity of 110 – 150 feet per second. This means that it doesn't hurt to get hit by the ammo! After learning the safety basics, players will participate in target shooting, obstacle courses, and player vs player competition.
Watch this video for more information on the JT Splatmaster
We are now offering private group parties for the JT Splatmaster!  All groups will receive a private field and group coordinator to ensure that participants are safe and having fun! You will receive equipment and ammo for the entire group in our Splatmaster packages. The JT Splatmaster is recommended for kids 7 – 13 years old.
4 player packages $150
8 player packages $250
12 player packages $350
16 player packages $450
20 player packages $550
Each additional player will be $30.
or call 952.892.1540 to book your reservation today!