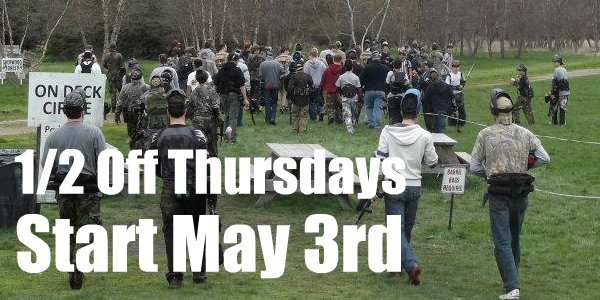 Do you want to save money while playing paintball?
Join MN Pro Paintball for Half Off Thursdays starting on May 3rd from 3 PM – Sunset!
Admission is only $10, and rental packages are $5.
Can't get enough of Half Off Thursdays? Starting on June 10th, MN Pro Paintball will also be open for Half Off Fridays. Other Half Off Days include Memorial Day, Labor Day, and MEA Break.
Please Note – Half Off Thursdays apply only to walk on play.