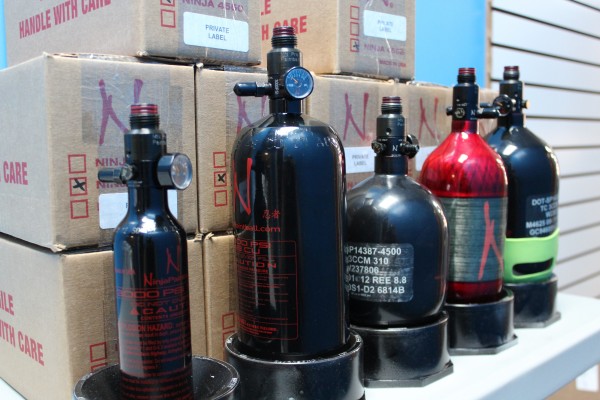 MN Pro Paintball is excited to announce our first Manufacturer Day of the year with Ninja Paintball on Sunday, April 22nd.
If you have a Ninja tank or regulator you will receive FREE admission and air for walk on play.
All players on April 22nd will be entered to win raffle prizes donated by Ninja including a 68 cubic inch 4500 psi grey Ninja tank with the newest pro reg, Ninja tape, beanies, and t-shirts. Raffle prizes valued at over $650!
Make sure to check out Ninja Paintball online or in our stores!