Walk On Play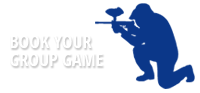 Walk on play is open to the public and no reservations are required
Click here to have all walk on play information emailed to you!
Hours This Week
We plan on to be open every weekend for walk-on play during the winter, depending on the weather. Check our Facebook page on Thursdays for this weekend's status.
Just show up during our walk on play hours and join a game! We divide our groups according to skill level so that you will feel comfortable and have fun while playing at our park. All of our games are supervised by certified referees to ensure that all safety rules are being enforced and your equipment is working properly. Plus, with 10 different fields participants will have the opportunity to play on multiple fields throughout the day.
Admission is good for all day and includes unlimited air fills. Need equipment? Rental packages are available. MN Pro Paintball is a Field Paint Only Facility.
Standard Paint:
200 field balls:  $11.50
500 field balls:  $23.50
2,000 field balls:  $73
Premium Paint:
500 field balls:  $26.50
2,000 field balls:  $79.99
Ultra Premium:
500 field balls:
2,000 field balls:
Arms Catalog
Who do you want to be?
Packages start at $39.99
Step 1: Choose Your Class

Standard Issue

Admission & Air
Semi-Automatic Marker
Rental Goggles
Pod Pack


Level 1
Grunt
Admission & Air
Semi-Automatic Marker
Rental Goggles
Pod Pack
200 Field Paintballs

Level 2
Ranger
Admission & Air
Semi-Automatic Marker
MN Pro Elite Goggles
Pod Pack
400 Field Paintballs

Covert Ops
Admission & Air
Tippmann a5 Marker
MN Pro Elite Goggles
Tactical Vest
700 Field Paintballs

Level 3
Sniper
Admission & Air
Tippmann 98 Custom
18″ Sniper Barrel
MN Pro Elite Goggles
Camo Coveralls
Half-Finger Attack Gloves
500 Premium Paintballs

Terminator
Admission & Air
Tippmann a5 Assault Marker
MN Pro Elite Goggles
Tactical Smoke Grenade
M8 Paint Grenade
450 Round Hopper
1,000 Premium Paintballs


Step 2: Tactical Upgrades

M8 Paint Grenade

M12 Paint Grenade

Tactical Smoke Grenade

BFG Smoke Grenade

Camo Chest Protector

Half-Finger Attack Gloves

Camo Coveralls

MN Pro Elite Goggles


Step 3: Add Your Ammunition

Field Paint
Our Standard Issue Ammo
200 Rounds
Recommended for 1 – 2 Missions
500 Rounds
Recommended for 2 – 3 Missions
2000 Rounds
Recommended for 3+ Missions
Premium Paint
A 3-Star Ammo, Clean & Precise
500 Rounds
Recommended for 2 – 3 Missions
2000 Rounds
Recommended for 3+ Missions
Ultra Premium Paint
Formulated for the Perfect Kill
500 Rounds
Recommended for 2 – 3 Missions
2000 Rounds
Recommended for 3+ Missions